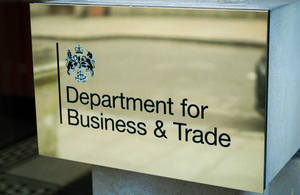 Parents and unpaid carers are set to receive a boost with new employment protections, as three Government backed Private Members Bills received royal assent yesterday [ Wednesday 24 May].
This wave of new workers' rights has been welcomed by charities and parties across parliament.
When in force, these new laws will help to increase workforce participation, protect vulnerable workers, and level the playing field by ensuring unscrupulous businesses don't have a competitive advantage and delivering on our priority to grow the economy.
Parents and carers will benefit from the following new protections once in force:
Up to 12 weeks of paid neonatal care leave for employed parents whose children are admitted to neonatal care, so that they can spend more time with their baby at what is a hugely stressful time. This is in addition to other leave and pay entitlements such as maternity and paternity.
Redundancy protection for pregnant women and new parents with the extension of existing redundancy protections to cover pregnancy and a period of time after parents return to work
A new entitlement for unpaid carers to a week of flexible unpaid leave a year, for employees who are caring for a dependant with a long-term care need. This will enable carers to better balance their caring and work responsibilities, supporting them to remain in employment.
Business Minister Kevin Hollinrake said:
"We know how stressful it can be for parents caring for a new-born in neonatal care, or someone who is trying to juggle work with caring responsibilities, and these additional protections will ensure they get the support they need.

Over the past year, we have proven our commitment to supporting workers across the UK, including raising the national living wage to its highest yet. Protecting and enhancing workers' rights whilst supporting businesses to grow remains a priority for this government and a dynamic labour helps to drive up wages, employment and economic growth."
The Government backed bills will boost support to vulnerable workers, and to parents during incredibly difficult times. Up to 12 weeks of paid leave provided by the Neonatal Care (Leave and Pay Act makes the UK as a world leader in this area, allowing parents to be with their babies instead of worrying about work.
Shocking research from the Equality and Human Rights Commission showed that approximately one in nine mothers were either dismissed, made compulsorily redundant or treated so poorly they felt they had to leave their job. The Protection from Redundancy Act will extend existing protections to protect pregnant women and new parents against this discriminatory practice.
Charities have been calling for further support for carers. There are millions of unpaid carers in the UK, and The Carer's Leave Act will provide the support they need to continue with their invaluable contribution to society. Once in force, they won't have to struggle between caring for the ones they love and working to provide for their families.
Source from GOV UK
Original News HERE