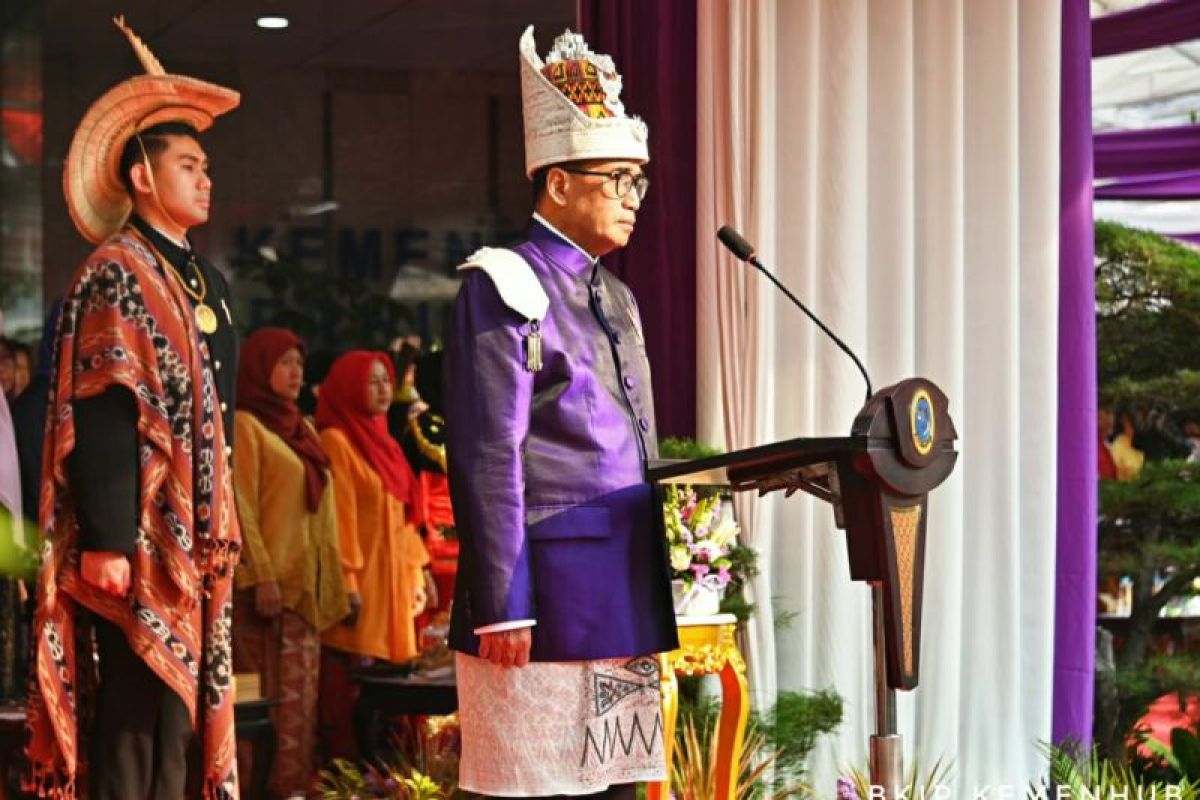 Transportation Minister Budi Karya Sumadi has emphasized the importance of providing prime transportation services to the people.
He made the statement during the ceremony of 2023 National Transportation Day (Harhubnas) in Jakarta on Sunday.
"This year's Harhubnas theme of 'Going Forward towards Advanced Transportation' pushes transportation workers to consistently maintain their spirits in carrying out concrete actions to realize transformation and make innovation," he noted as quoted in an official statement.
Sumadi also called on all transportation workers to unite for the sake of advancing Indonesia's transportation sector.
With transformation and innovation, transportation workers will be able to help Indonesia evolve into a developed country, he said.
He also asked all stakeholders to continue to strengthen cooperation, collaboration, and synergy in creating a reliable, efficient, and competitive transportation sector.
"We aim to ensure that all transportation infrastructures can provide optimum benefits and support the economic growth and people's prosperity," he affirmed.
Sumadi said that his ministry is committed to bolstering interregional connectivity and building reliable transportation infrastructures, not only in big cities but also in remote areas.
In 2023, the government developed and started the operation of an integrated light rail transit (LRT) and a high-speed railway, as well as ports, bus terminals, and airports in remote, underdeveloped, outermost, and border (3TP) regions.
Source: Antara News
Original News: Click HERE