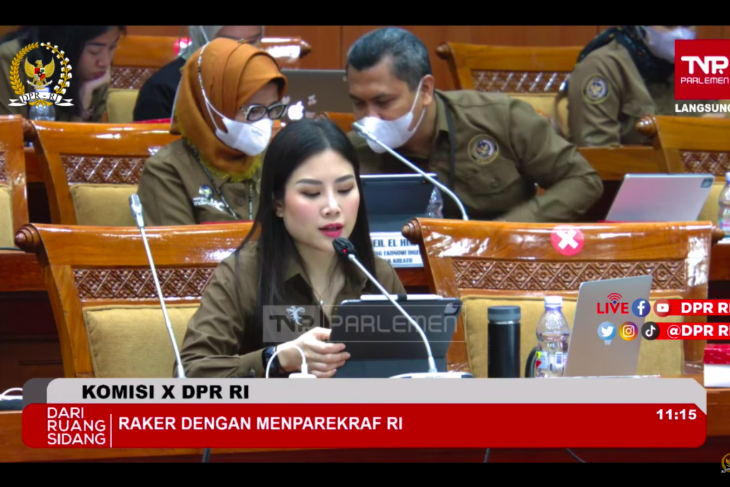 The satisfaction rate for the recently concluded G20 Summit in Bali was recorded at 88.20 percent, and the event garnered 66.32 percent positive media coverage, Deputy Minister of Tourism and Creative Economy Angela Tanosoedibjo has disclosed.
"The G20 Presidency was the medium to introduce Indonesia's tourism and creative economy to the global community and to showcase Indonesia's progress," she said during a working meeting with Commission X of the House of Representatives (DPR) here on Wednesday.
A total of 283 events, including 144 Road to G20 events and 139 side events, were successfully organized during Indonesia's G20 Presidency, the deputy minister noted.
As many as 20,559 delegates from 20 member states, 9 invited countries, and 10 international organizations attended the G20 events in Indonesia, she said.
In the economic aspect, Indonesia's G20 Presidency generated Rp7.4 trillion in benefits for the domestic economy, including Rp1.7 billion through direct consumption, the creation of 33 thousand new jobs at micro, small, and medium enterprises (MSMEs), and the addition of 770 thousand new jobs in other sectors, Tanoesoedibjo expounded.
The G20 Presidency also bolstered Bali's economy by 8.09 percent in the third quarter of 2022, with 35.37 percent growth recorded in the transportation sector, 25.96 percent in the culinary and accommodation sector, and 22.46 percent in the electricity sector, she informed.
The deputy minister said that besides ministerial meetings, her ministry was responsible for the spouse program at Sofitel Nusa Dua Bali during the G20 Summit.
Helmed by First Lady Iriana, the spouse program was attended by the spouses of the leaders of six nations—China, Japan, South Korea, Spain, Turkey, and the European Commission, she informed.
"We believe the spouse program has become an effective tourism and creative economy promotional medium because a lot of media, particularly foreign media, covered 2.5 hours of the program," Tanoesoedibjo said.
Cultural elements, MSMEs, environmental sustainability, gender participation, and community aspects were integrated into the spouse program to showcase Indonesia's richness and diversity, she added.
Source from Antara News
Original News HERE