Source from Antara News
Original News HERE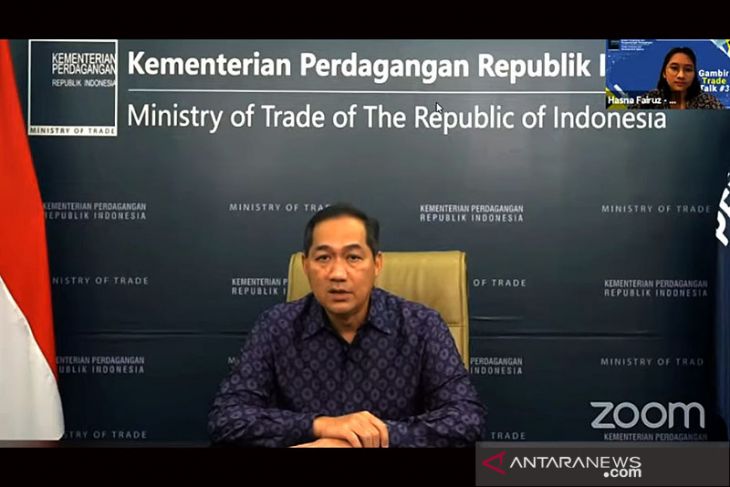 Trade Minister Muhammad Lutfi has affirmed that the government is developing a blueprint on digital economy, with focus on transforming and expediting implementation of the sector in Indonesia.
"The Indonesian digital economy blueprint focuses on three aspects. The first area of focus is human resources," he stated at a virtual talk program on Tuesday.
Lutfi noted that Indonesia was currently ranked 56th out of the 63 countries in the International Institute for Management Development (IMD) World Digital Competitiveness assessment, thereby translating to the fact that Indonesia's digital competitiveness was still lagging behind others.
"Hence, we need to increase the digital talent pool in government agencies, business, and academics sectors as well as among members of the public," he emphasized.
The minister expects talented individuals to create various innovations to lead Indonesia to a productive digital economy system in future.
Meanwhile, the second focus is infrastructure. In comparison with other countries, Indonesia's expenditure on the development of information technology infrastructure is also lagging behind.
Hence, the government has taken several steps to accelerate infrastructure development to ensure equitable growth of Indonesia's digital economy potentials in all regions of the nation.
Furthermore, the third focus is building an innovation ecosystem that has adaptive, collaborative, and proactive policies to support a fast-moving digital economy.
"The government will facilitate innovations and ensure a fair and inclusive business environment," the minister stated.
In addition, Lutfi has made assurance that the government will not only facilitate the growth of unicorns but also smaller companies.
Furthermore, the minister believes that the transformation of Indonesia's digital economy is inevitable, so it has to venture ahead in tune with the trend.
The transformation must be accelerated and implemented on the basis of the principles of equality and inclusiveness for all Indonesian citizens.
Hence, it becomes increasingly important for all stakeholders — comprising the government, private sector, academics, and the public — to collaborate.
"I believe that transformation of the digital economy will not only encourage Indonesia's economic growth and recovery but also become the driving force for the establishment of a new economy in future," Lutfi remarked.