Source from Antara News
Original News HERE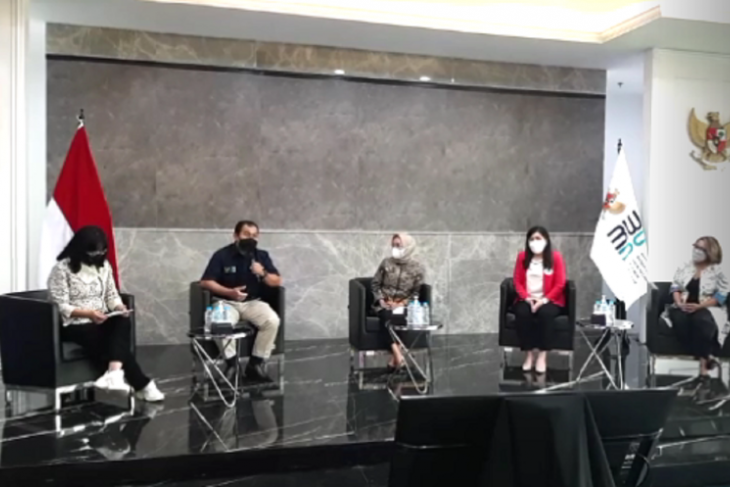 The State-Owned Enterprises (SOEs) Ministry deems women's leadership as crucial for the sustainability of SOEs' businesses to continue to advance in the coming years.
"From the viewpoint of business sustainability, women, as top leaders in the company, are very important in ensuring that SOEs can continue to advance and transform for the better," Deputy for Human Resources and Information Technology at the SOEs Ministry Tedi Bharata stated at an online press conference here Monday.
According to Bharata, if decision makers in one company come from different backgrounds and competencies, it will result in more dynamic and better decisions than those from one background with the same gender.
"The presence of women as company leaders will bring new nuances and new perspectives," he noted.
SOEs Minister Erick Thohir drew attention to women's leadership and the younger generation as among the main transformation agendas of his ministry.
"This is a part of the HR transformation that is being conducted at this ministry. There are several aspects and elements that can be related to this, including in business transformation and sustainability," Bharata noted.
The SOEs Ministry is currently committed to becoming more sensitive to issues of gender and women's equality. When the Srikandi BUMN program submits a collaboration plan with Plan International Indonesia, the ministry strongly agreed, as it aligned with the ministry's policies.
"There are two aspects here, first we are conducting our policy transformation for supporting women and the young generation's leadership while also educating the public about the importance of women and the younger generation's leadership as well," he remarked.
According to Bharata, this has been implemented by the Ministry of SOEs since last year, wherein the talent pool provides a certain percentage for women and the younger generation.
"We really hope to be able to achieve the targets for youth and women's leadership," Bharata affirmed.