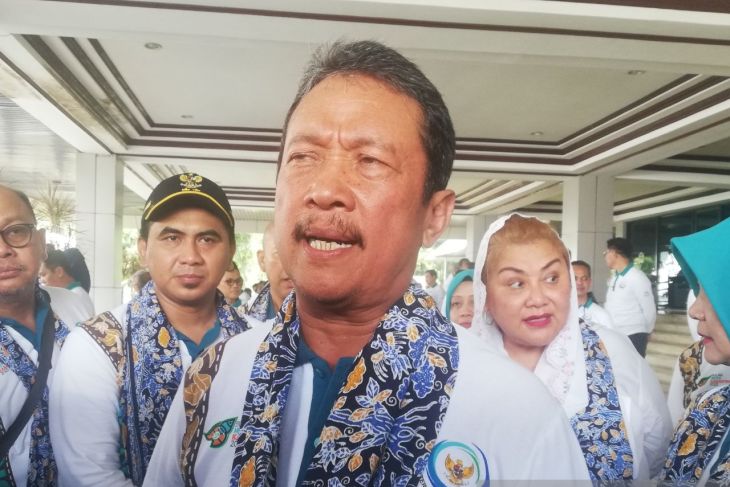 The Ministry of Marine and Fisheries continues to boost tilapia production in Indonesia to meet the high global demand for the commodity.
At the launching of Quarantine Quality Month on Sunday, Minister of Marine and Fisheries Sakti Wahyu Trenggono noted that the international demand for tilapia is huge, with the market in 2023 alone valued at US$13.9 billion.
"We will bolster our capacity in this aspect by improving its cultivation," he said.
The minister said he seeks to develop tilapia cultivation centers along Central Java's north coast to replace shrimp commodities.
"The northern coast's commodity in the past was dominated by shrimp, but we will shift it as I believe the area is no longer suitable, and we will revitalize it for tilapia," Trenggono stated.
He added that the fish export market remains stable and is not affected by the global recession, while the global demand for protein from fish continues to increase.
"We acknowledge that there are some declines, such as the slight decline in shrimp production in the United States, but the consumption and demand for protein are also increasing," he emphasized.
He also mentioned that Indonesia's main fishery export commodities include shrimp, tuna, skipjack, cuttlefish, octopus, and crabs, as they have been in recent years.
Trenggono said he is keen to grab a share in the market of five main fishery commodities at the global level, including shrimp, lobster, crab, tilapia, and seaweed, in competition with major fish-producing countries.
"The United States, Japan, and China are the countries with the largest fish export. Some regions in Europe have also been known for their high quality," he remarked.
Source from Antara News
Original News HERE