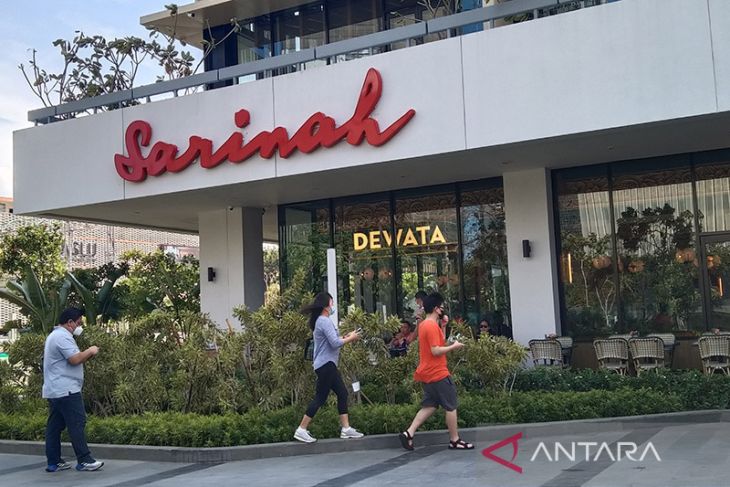 The Ministry of State-Owned Enterprises is determined to support the creation of one million entrepreneurs by 2024 through five measures, according to the ministry's expert staff for financial and MSME development affairs, Loto Srinaita Ginting.
The first measure will be to provide training to micro, small, and medium enterprises (MSMEs) to improve their business.
"We have already established (the MSME enhancement program in) 'Rumah BUMN' (SOE House) in 34 provinces to train entrepreneurs operating micro, small, and medium enterprises," Ginting said at a press conference after a minister-level coordination meeting on national entrepreneurship development at the Ministry of Co-operatives and Small and Medium Enterprises Office here on Thursday.
The next measures would be the provision of financial assistance through various banking and non-banking financial institutions and a commitment to absorb MSME products, in accordance with the instruction requiring government ministries and institutions to procure 40 percent of utilized products from MSMEs, he informed.
"We are ready to provide greater market opportunities (to entrepreneurs), such as on MSME digital market platforms and offline spaces, such as at the Sarinah (Department Store in Jakarta)," the ministry expert staff noted.
The ministry will also collaborate with other ministries to provide business spaces to MSMEs at strategic public locations, he added.
"We hope everyone will collaborate to encourage MSMEs to become established businesses," Ginting remarked.
Meanwhile, Minister of Co-operatives and Small and Medium Enterprises, Teten Masduki, said that the target of creating one million entrepreneurs by 2024 is meant to prepare Indonesia as an advanced country.
"We understand that major global institutions have predicted Indonesia to be among the top four global economies by 2045, and one criterion for an advanced country is to increase the number of entrepreneurs," Masduki said.
The minister informed that of the one million entrepreneurs, 600 hundred entrepreneurs would be assisted by regional governments and the remaining 400 hundred will get the ministry's assistance.
He revealed that the ministry is also aiming to elevate Indonesia's rating on the Global Entrepreneurship Index (GEI) from the 75th to the 60th position out of 137 indexed countries.
If Indonesia successfully records a higher GEI rating, more investors will invest in Indonesia and more jobs will be created, Masduki added.
Source from Antara News
Original News HERE