Source From Antara News
Original News HERE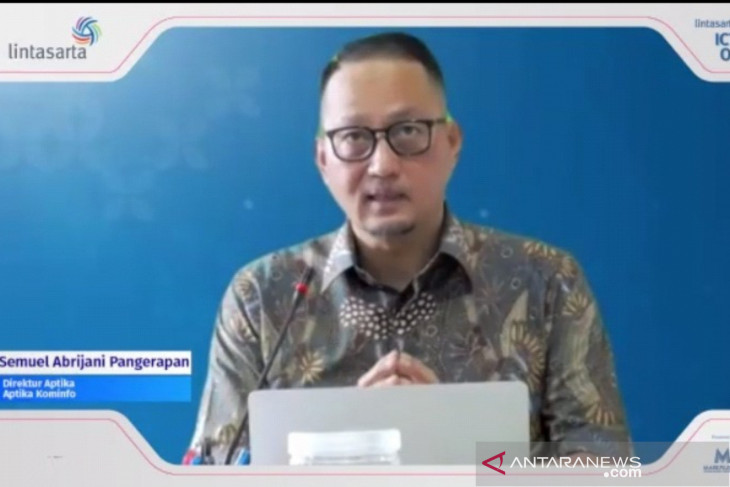 The Ministry of Communication and Informatics is optimistic that private firms would tap into three strategies to support Indonesia's growth in 2022.
The first aspect to focus on is the creation of digital strategies, the Ministry's Director General of Informatics Applications, Semuel Abrijani Pangerapan, noted during a virtual event here on Wednesday.
"The first is digital strategy. In the digital era, especially during the pandemic, digital platforms become important for large-scale business players and MSMEs to survive and improve the business development process," Pangerapan noted.
According to Pangerapan, the second strategy pertains to focusing on the availability of systems and infrastructure.
He remarked that business players should ensure the availability of systems in the era of digitalization to bolster operational activities of companies.
Companies are also called on to utilize technology better, he stressed.
Pangerapan stated that the existence of digital platforms will help companies to ensure that the business runs even without the presence of employees in offices or factories.
He acknowledged the fact that infrastructure procurement called for enormous resources. To this end, collaboration between companies can be a solution to overcome obstacles.
"Collaboration between companies can be a great solution, especially in this pandemic era, so that they can support each other and realize harmonious synergies," he affirmed.
According to Pangerapan, the third strategy aims to offer intelligent and responsive lines of communication deemed imminent in times of crisis to facilitate swifter decision-making by companies.
Pangerapan is optimistic that the company would be able to apply the strategy in line with the crisis management structure and to strengthen public communication.
"Thus, various external parties can obtain information that the company wants to communicate quickly," he stated.
Earlier, the ministry had called to expedite collaboration with the community to embrace the digital literacy agenda.
The ministry expects the community to actively participate in efforts to develop digital skills that support the government's main program of digital transformation.
To this end, Pangerapan believes that all stakeholders should expedite cooperation to facilitate the realization of Indonesia's digital transformation agenda.