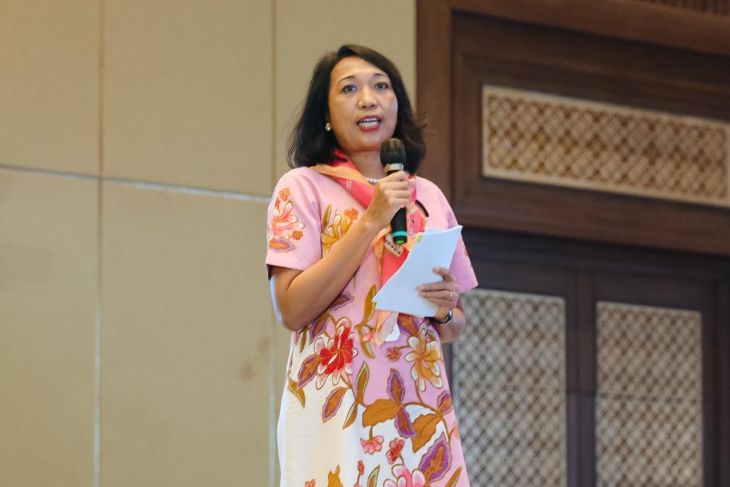 The Tourism and Creative Economy Ministry has launched the Buy Creative Tourism Village (Beti Dewi) program to promote travel packages to tourism villages across Indonesia.
Under the program, the ministry is working with an online travel agency, which has prepared a special channel for selling interesting tourism villages packages.
"This year's target is 100 tour packages, in which the packages are taken from the 100 best tourism villages at the 2021 and 2022 National Tourism Village Awards (ADWI)," Deputy for Marketing at the Tourism and Creative Economy Ministry Ni Made Ayu Marthini said, according to an official statement received here on Tuesday.
She informed that the packages are the result of the curation of the best activities by tourism village managers and tourism awareness groups in their respective villages.
Her administration instituted the ADWI in 2021. The ministry is now seeking to promote and sell tourism villages packages so that citizens have a choice of new destinations for holidays, specifically tourist villages.
Currently, the Tourism and Creative Economy Ministry is only working with Mister Aladin, an online travel agency. However, cooperation would be forged with other entities. Other efforts will include increasing the choice of tour packages: 500 village tourism packages will be offered in 2023, and the number of packages would be increased to up to 1 thousand by 2024.
Chief operating officer at Mister Aladin, Nitha Sudewo, said that her agency is very enthusiastic about supporting the program as a means to increase visits to tourism villages.
"To welcome the (Christmas and New Year) holidays, we are giving a 25-percent discount specifically for tourism village products. This promo lasts for one month until next month," she informed.
The packages seek to provide people with alternative vacation options and activities, such as staying overnight at homestays, camping, milking buffaloes, learning to play traditional musical instruments, and exploring nature, among others, while interacting with local residents of those villages.
She urged tourism village managers to include their tour packages in the program.
"For two weeks, many tourism village fellows have been very cooperative in inputting their products into the Mister Aladin platform, with dedicated tourism village features," she added.
Source from Antara News
Original News HERE