Source from Antara News
Original News HERE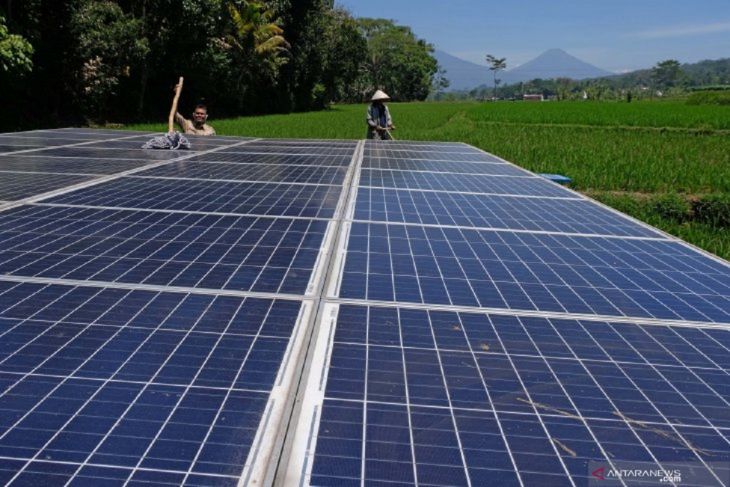 The government should carefully conduct transitional steps to renewable energy, so that development and management of the national energy sector can be well-integrated, House of Representatives (DPR) Commission VII member stated.
In a release here on Monday, the House member Mukhtarudin spoke of his group figuring out a solution to conduct a well-integrated energy transition.
Mukhtarudin opined that energy transition cannot be conducted spontaneously since it requires a certain adjustment period.
The House member called to ensure that energy transition did not become a problem amid several nations in Europe and China that are reeling from an energy crisis due to disrupted energy supply.
Reflecting on this issue, Mukhtarudin deemed that the national energy system should be integrated to prevent similar problems from recurring.
"We cannot be partial in this energy (transition). It has to be well integrated," he affirmed.
Earlier, Ministry of Energy and Mineral Resources' official Rida Mulyana stated that the private sector will become more involved in building the electric generator infrastructure in the electric generator development project in Indonesia.
Under state-owned electric company PLN's, Electric Power Supplying Effort Plan (RUPTL) 2021-2030, private sector involvement will reach some 64.8 percent of the total 40.6-gigawatt electric generators to be built in the subsequent decade.
Mulyana affirmed that the private sector will also develop 56.3 percent of the total 20.9-gigawatt electric generators from renewable energy.
He opined that PLN's RUPTL 2021-2030 is a green RUPTL since it necessitates the development of new and renewable energy at 51.6 percent, which is higher as compared to fossil energy at 48.4 percent.