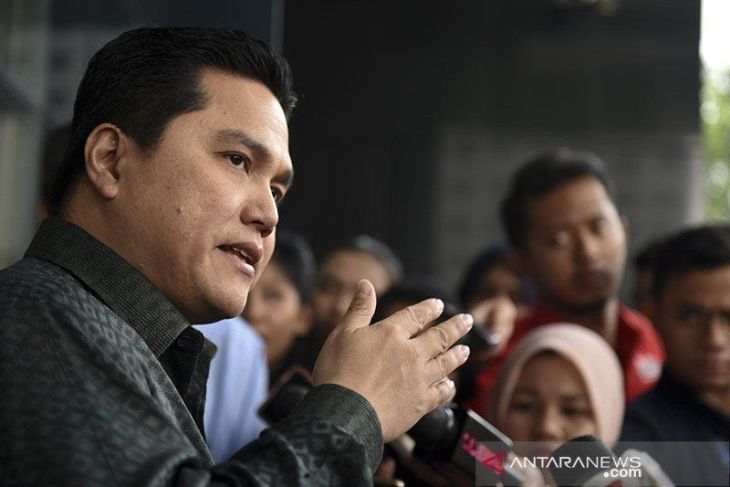 Investment in human resources is the key to maintaining Indonesia's growth until 2045, according to State-Owned Enterprises (SOEs) Minister Erick Thohir.
"Investment in human resources, investment in the younger generation, investment in research and development, and investment in innovation are the key to maintaining growth until 2045," Thohir noted in his speech at Malang Muhammadiyah University on Saturday.
According to Thohir, several aspects should be prepared related to investment in human resources, specifically skilled labor, digitalization, digital infrastructure, and health.
"What needs to be done is preparing skilled labor, i.e., workers who understand what will be needed in future," he affirmed.
Indonesia requires 17.5 million technologically literate workers until 2035, he noted.
"To this end, the infrastructure to be developed ahead is also crucial. If currently, we can see toll roads, airports, and ports, then for the future, what is most important is the infrastructure for digitalization, for instance, Wi-Fi, data center, cloud, and internet cable networks," he expounded.
The minister also highlighted the importance of health for the country's development. Thohir believes Indonesia will not be able to develop without healthy citizens and the young generation.
Earlier, the SOEs minister stated that economic growth should not solely rely on natural resources but should also be strengthened by the knowledge-based economy.
He assessed that all this time, Indonesia was still relying on natural resources. Meanwhile, these natural resources will be spent and could not be used again in future.
Thohir noted that the real challenge for Indonesia is in the form of the knowledge-based economy, wherein during this era, humans and their innovations become the center of growth. Hence, Indonesia cannot only rely on its natural resources and market.
According to the minister, if by 2045, Indonesia fails to have a productive generation, the goal to of a Golden Indonesia in 2045 will not being achieved.
Source From Antara News
Original News HERE