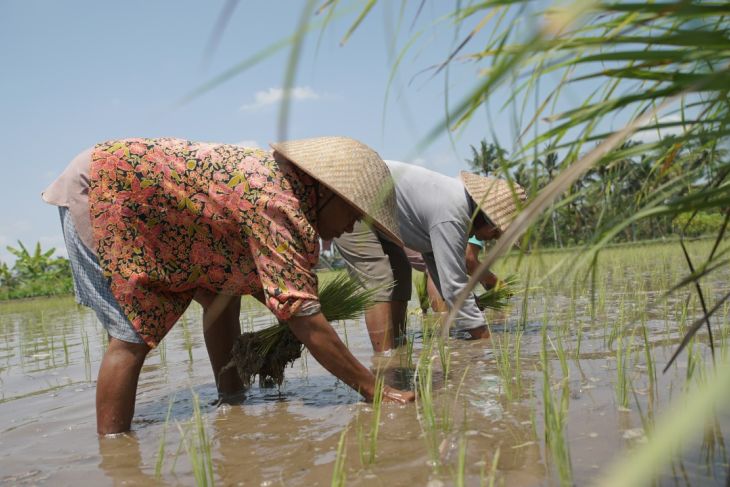 The Indonesian government should make the most of the G20 Presidency event to vocalize the importance of bolstering sustainable and equitable investment, such as those for small-scale farmers.
"Indonesia must be brave to voice and offer a model of development or investment in the agricultural sector that is not only sustainable and resilient but also equitable, especially for small-scale farmers, women, and young people in the villages (to make them) producers and food providers," national coordinator of the People's Coalition for Food Sovereignty (KRKP) Said Abdullah remarked here on Saturday.
According to Abdullah, several investments in the regions have marginalized small people groups, including small-scale farmers.
In contrast, the coordinator drew attention to the constitutional mandate that states Indonesia should not only be strong in food security but also be food-sovereign, for which it is important to pay attention to farmers, as the food producers.
"We must invest more in ecological agricultural models (and use more) environment- and society-friendly technologies that are fair for farmers, women, and young people in the villages," Abdullah emphasized.
The G20 Presidency presents a good opportunity for Indonesia because as a host, the country is able to benefit from the forum, especially when it is related to the food sector development, he explained.
Meanwhile, State-owned Enterprises (SOE) Minister Erick Thohir also supported ID FOOD, an SOE holding specializing in the food sector, to improve the food supply chain that he viewed as having not shown any certainty and coordination.
"The ecosystem in SOEs in the supply chain between SOE food (company) groups must be improved," Thohir stressed at the launch of ID FOOD in Jakarta on Wednesday (January 12, 2022).
Earlier, the Indonesian government officially inaugurated ID FOOD to drive an integrated food ecosystem transformation from upstream to downstream and to bolster the inclusivity and welfare of farmers, ranchers, and fishers.
Source From Antara News
Original News HERE