Source: Antara News
Original News HERE
---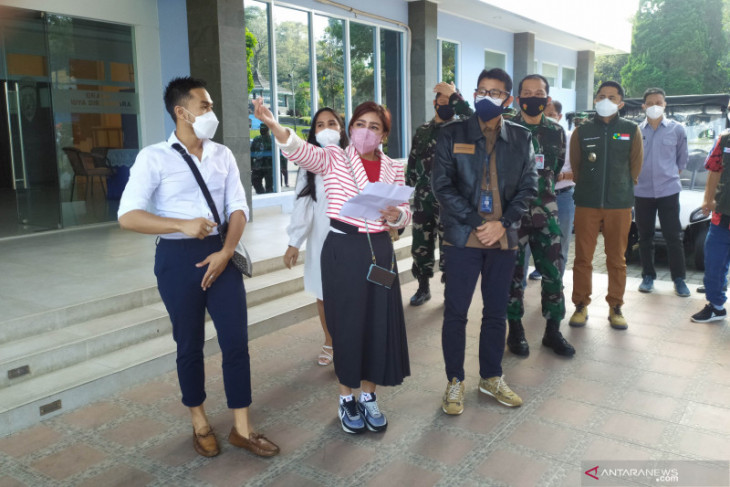 ---
The COVID-19 vaccination drive specifically for tourism actors reached a mere five percent, far below the projected 70 percent as of today, Tourism and Creative Economy Minister Sandiaga Salahuddin Uno stated.
"From the vaccination data we compiled earlier, the number (of tourist actors vaccinated) still is at five percent, very low, from our target of 70 percent to kick-start our tourism recovery," Uno noted during his inspection of a vaccination drive at the Air Force Command Staff College (Sesko AU) in Lembang Sub-district, West Bandung District, West Java, today.
Uno pointed out that at least 34 million of the Indonesian population relied on tourism activities as their means of livelihood. Hence, he expected vaccination points at tourism and creative economy hubs to reach 90-95 percent coverage.
The vaccination drive at Lembang Sesko AU prioritized tourism actors due to Lembang's position as a popular tourist destination in West Bandung District. As one of the densely populated sub-districts in West Bandung, the vaccination drive at Lembang Sub-district also targeted to attain herd immunity among members of Lembang's population.
"As of today, (West Bandung District Acting Head) Kurniawan reported that more than eight thousand participants had registered (to receive their) vaccination, and (with that number), we hope our target could be reached," Uno emphasized.
With the vaccination drive for tourist actors intensified, Uno is sanguine that the government's target of three million vaccinations per day would be reached.
"Vaccination is very important because 80 percent of those infected by the Delta variant of COVID-19 are not yet vaccinated," Uno stated.
West Bandung District Acting Head Hengky Kurniawan noted that the tourism sector was one of the biggest contributors of regional original revenues in West Bandung. Hence, he welcomed the vaccination drive focused on tourism actors to achieve herd immunity in the region.
"If we have herd immunity, (I am convinced that) the tourism sector will recover from their decline, and West Bandung District will also support (tourism recovery)," Hengky stated.