Source From Antara News
Original News HERE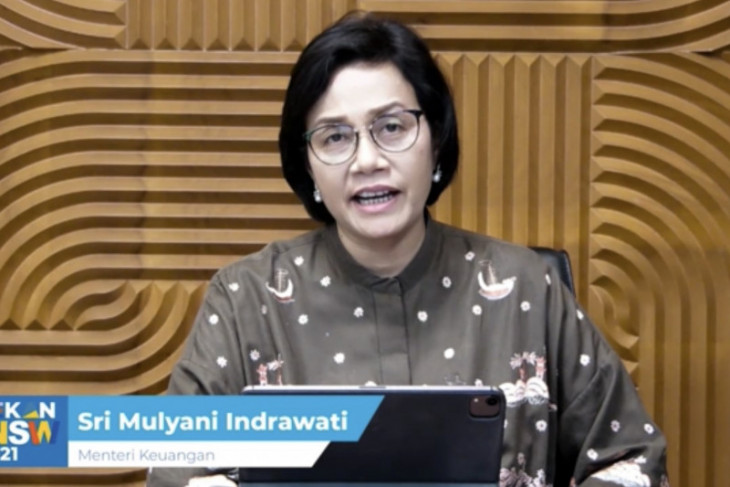 Integrating data is key to creating an advanced economy because it would increase the efficiency and productivity of government policies, Finance Minister Sri Mulyani Indrawati has said.
"One of the challenges of an economy to advance is how we increase its efficiency and productivity," she remarked at the book launch and review of Connecting Change – Journey of INSW (Indonesia National Single Window) here on Monday.
The government and the authorities have been collaborating to create a system that is able to serve the needs of the community and the business world in a transparent, competitive, and innovative manner, she observed.
According to Indrawati, the system thus created by the government has allowed for the provision of services that are easy, simple, timely, and competitive with other countries.
Furthermore, the government's ability to increase synergy and collaboration between ministries and institutions has also been a major factor in creating economic efficiency, she said.
"It (the synergy) was not an easy challenge for a big economy as Indonesia. Various ministries/institutions have provided services to the business world with standards, procedures, and requirements that are not complicated," she informed.
Hence, the government's efforts have been focused on improving governance and systems so they can become more integrated, while creating synergy and collaboration and on providing easy access to the community and the business world, Indrawati said.
One of the government's efforts towards integrating data has been the Indonesia National Single Window, which is a nationally integrated system that makes it more convenient for businesses to meet the requirements and regulations of ministries, agencies, or local governments, she noted.
INSW, which was formed in 2009, was originally a single document submission portal specifically meant for export and import licensing, she recalled.
The portal is not only improving the governance of exports and imports, but it is also now developing into a system for improving data on logistics and trade services, she said.
"The needs of the industry and competitiveness have developed INSW," she highlighted.
The minister also said the challenge of integrating national data has been resolved by the creation of the INSW system.
The system has helped the government in devising policies based on more actual data, Indrawati said.
"Progressively, actual and timely data certainly produces policies that are more qualified, consistent, and trusted by the public," she stressed.