Source: Antara News
Original News HERE
---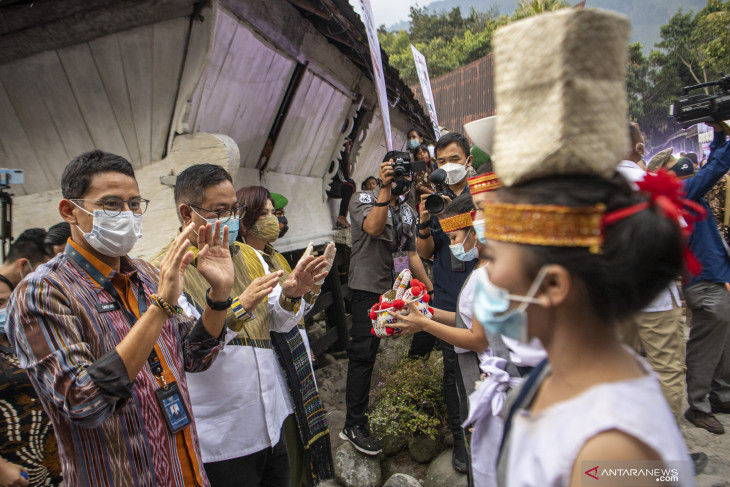 ---
Tourism and Creative Economy Minister Sandiaga Salahuddin Uno said he has prepared several anticipatory measures to prevent those working for Indonesia's tourism industry from the impacts of the extended enforcement of the Emergency Public Activity Restrictions (PPKM Darurat).
"We will keep on preparing various programs to help recover the livelihood of the affected people," said Uno in West Bandung, West Java on Saturday.
According to the minister, at least 34 million Indonesians depend on the tourism industry for a living.
He said his ministry is currently working on data verification and validation of tourism players who are going to get funding grants.
"We need to evaluate the data according to the advice from the Finance Minister to prioritize the programs for the micro, small, and medium enterprises (MSMEs)," he said.
The ministry is also making other efforts to accelerate economic recovery, including supporting vaccination programs and converting hotels for medical purposes, Uno informed.
Several inns have been modified into self-isolation units for COVID-19 patients with mild and medium symptoms, while some others are serving as accommodations for medical officers, he said.
"The hotels have been provided with oxygen supply based on artificial intelligence mapping," he said.
Uno said, as the number of confirmed COVID-19 cases has continued to rise even a week after the imposition of emergency PPKM, with daily infections surpassing 50 thousand per day, the government has decided to further extend the restrictions until the end of July, 2021.
The decision is also crucial for reducing the high infection rate amid the pandemic, which has also threatened the development of tourism in Indonesia, the minister noted.